USL Group Improves Delivery Efficiency With New articulated Vehicle Fleet
USL Group (incorporating Nufins) is one of the UK's largest and most respected specialist construction companies has taken delivery of two new articulated goods vehicles. With a growing need to carry large product loads, the vehicle upgrade will improve service levels for customers and in-house contracting divisions.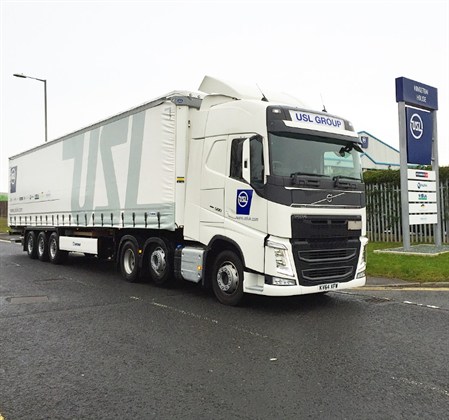 Andrew Blatchford, Head of Transport at USL Group said: "We are constantly striving to enhance the quality of our delivery service and the addition to the fleet will have a huge impact on both our customers and business. It's important that we can ensure a reliable delivery service with greater capacity to carry goods so that customers can rest assured they will receive their products when and where they need them."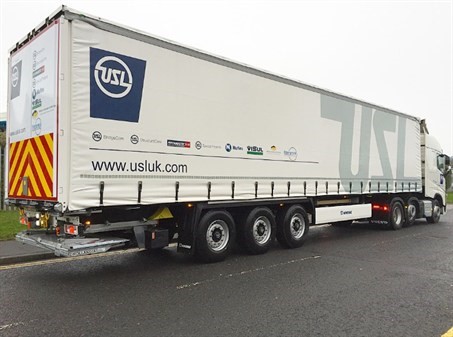 The new fleet will help our operations division and clients in the following ways:

• Sliding roofs will allow us to complete deliveries when previously a flat-bed vehicle was requested

• Double Deck Floors will allow us to  carry and deliver a higher volume of materials

• Tail lifts will reduce the number of Hiab / Crane deliveries and the need for a fork trucks

For more information please contact t: +44(0)191 416 8360 or e: info@usluk.com.