Nufins To Supply Repair Mortars And Anti-Carbonation Coatings For MSCP
Nufins, one of the UK's leading manufacturers of construction products and specialist deck repair materials are delighted to be supplying their concrete repair mortar and anti-carbonation coatings for the prestigious refurbishment of the Loch Street multi-storey car park. The 1400 space car park, which serves the BMO owned Bon Accord Shopping Centre in Aberdeen required extensive concrete repairs due to years of water and salt ingress into the decks.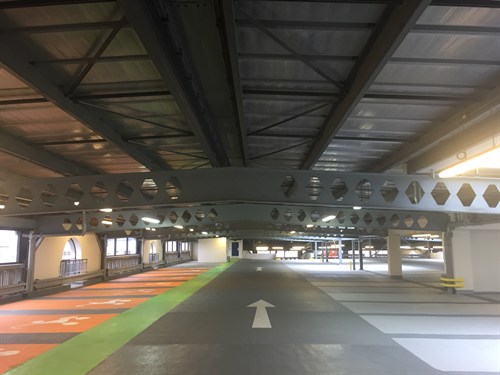 Following rigorous testing and investigation works, Nufins Nucem mortar/concrete together with Confil grout were specified and will now be utilised by the UK's leading car park refurbishment specialist USL StructureCare as part of a 35 week project.
Nufins, who celebrate their 50th anniversary this year, supply their high performing and EN 1504 compliant concrete deck repair products on over 30 No. car park projects every year, and pride themselves on a customer focused service and ability to solve challenging problems in varying environments.
Ron Forsyth, Director of Nufins stated "The Bon Accord projects represents a large and prestigious projects for Nufins, but a challenge that we were able to meet head on. Our comprehensive range demonstrates exceptional value for money whilst not compromising on quality or usability".
For more information please contact t: +44(0)191 416 8360 or e: info@usluk.com.