High Quality Liquid Applied Roofing by Nufins
Nufins, have completed a high profile project at a luxury Victorian dwelling in Douglas, Isle of Man, including a 120m² roof above a domestic garage.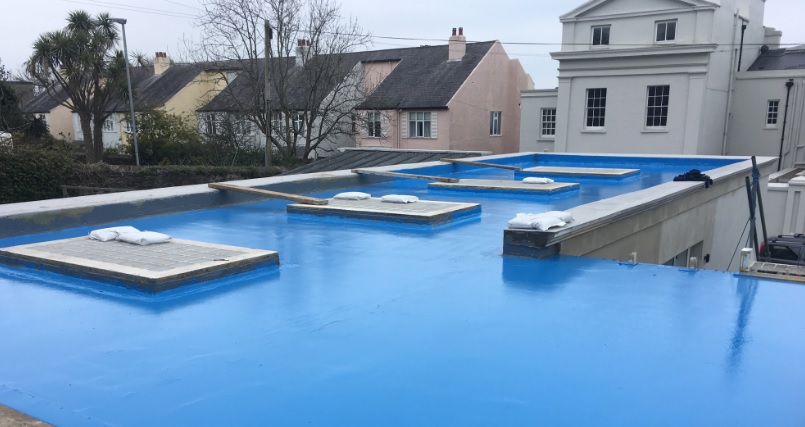 After carrying out an in-depth survey of the site it was determined that the best solution for the roof was Nucoat UVS to help protect the waterproofing membrane used in the inverted warm roof construction. In addition, Nucoat UVS is helping to protect the membrane from the UV rays of the sun and to give the contractors the extra time they require to install the intermediate layers (insulation baords/geo-liner/aggregate) before the final installation of a inverted green roof system.
For more information please contact t: +44(0)191 416 8360 or e: info@nufins.com