High Performance Industrial Flooring Solutions By The Experts
Tough, durable, hard wearing and anti-slip were all the requirements for our customer in Nottingham who was looking at livening up his run down floor in his company's industrial unit.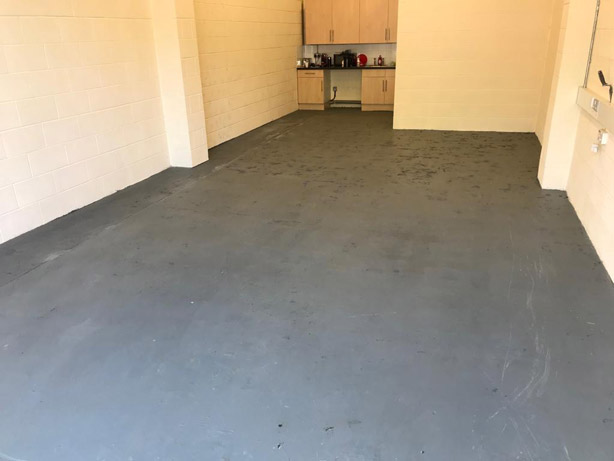 There were several options available in the Nufins range to our client at SES who chose our Uradeck BC & scatter with our pigmented Nucoat UVS top coat.
Installation of the anti slip flooring took place over the course of one very warm day in Nottingham during May. Nufins technical team were on hand to support with every step.
The first step was the surface preparation - The substrate was cleaned and exposed ready to take the first coat of resin. Using our Uradeck BC could not be easier. This Polyurethane bodycoat does not require a primer and was placed at a thickness of 2-3mm. Each 25kg tin provided approximately 8m² of coverage and as soon as this was placed a grit scatter was cast into it. A 'wet-edge' technique was used ensuring no join marks with the team working well together on site.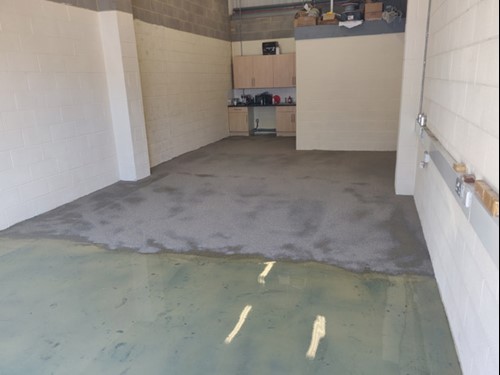 The whole of the 50m² unit was complete with Uradeck BC & scatter after about 90 minutes and it was left to cure before then sweeping off excess scatter, ready for the top coat.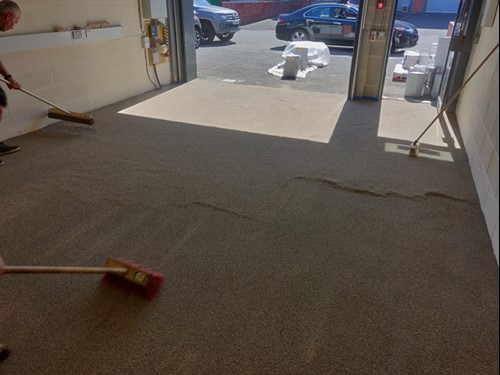 Our Polyaspartic top coat Nucoat UVS was used pigmented in a brilliant bright blue which matched our client's company logo colour. This was placed and rolled out over the whole of the floor within an hour and trafficked a further hour after that.
The overall outcome was a wonderful anti-slip, hard wearing, standout floor for this unit that will be used for multipurpose; including tool storage, a customer area and potentially even to house a company van from time to time.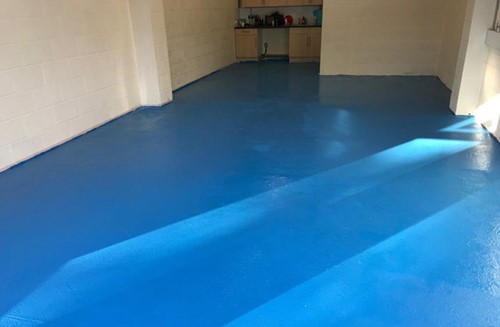 Our client said; "The floor looks amazing, the service and support on the day has been great and it could not have been an easier process from purchasing to delivery and placement. Top marks to the Nufins team I wouldn't hesitate in recommending them to anyone".
Remember, no matter how big or small your job is, you can always rely on the Nufins team to take the time in getting the right solution for you. Construction solutions for all your needs.
For more information please contact t: +44(0)191 416 8360 or e: info@nufins.com