Channel Drainage Installation; Morrisons Blaydon
For this mezzanine car park deck, Epiflex was utilised to bed the support rail of channel grating and to fill the transition slot either side, within the recessed concrete channel. The waterproof surface coatings were subsequently applied over the whole deck slab and brought over the Epiflex, which ensures a watertight interface between concrete and metal and accommodates the designed flexing of the deck slab.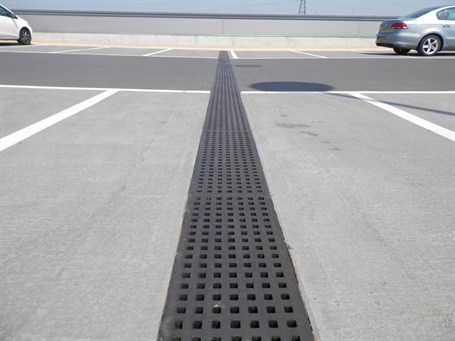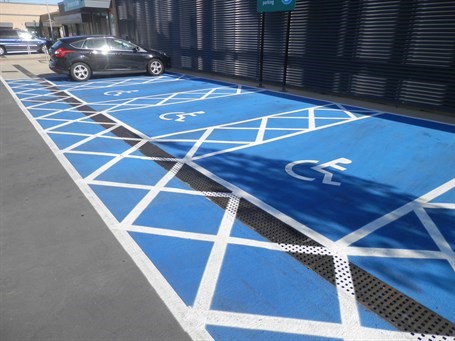 Following completion of the project and opening of the carpark, development of cracks in the concrete slab, running perpendicular to the channel drain, breached the waterproof surface coating. However, the integrity of Epiflex transition strip was maintained and it was so well bonded that it remained watertight.
Benefits to client, contractor and bridge engineers are as follows:
Epiflex cold-applied flexibilised, resin transition mortar
Inbuilt flexibility, waterproof and durable
Absorbs and distributes dynamic stress loading evenly
High bond strengths with concrete, asphalt and metal
Resistant to chemicals, fuel oil, fuel aviation & road salts
Easy-to-use pourable product; no compaction & void free
- Whole life cost saving 20 year+ solution
For more information please contact t: +44(0)191 416 8360 or e: info@usluk.com.