A Colourful Undertaking On The New Queensferry Crossing
In late summer 2013, the Senior Materials Engineer for FCBCJV had a predicament; he needed a UK manufacturer who could supply a concrete repair mortar, that would fulfil the dual requirements of yielding the appropriate durability class 45MPa Compressive Strength and be colour-matched to the actual concrete mix design as supplied from the site-based production plant. Furthermore, the mortar needed to retain the same lifetime integrity as the structure.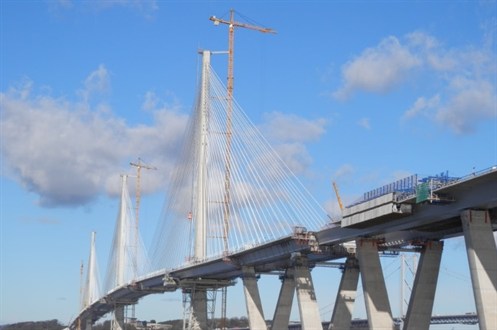 That's when FCBCJV contacted Nufins. Initially we explored the possibility of utilising standard products like Nupatch Cosmetic Grey and White, but this fell short of the main performance criteria.
Next, we were asked if we could use our expertise to manufacture a bespoke material, so the Lab staff at Nufins set about the task. By combining technical attributes of an existing product with selected pigments and careful adjustment of cements, FCBCJV delivered cylinder specimens of the actual concrete used on the structure and three colour matched samples were produced and tested for compliance, before being submitted for approval.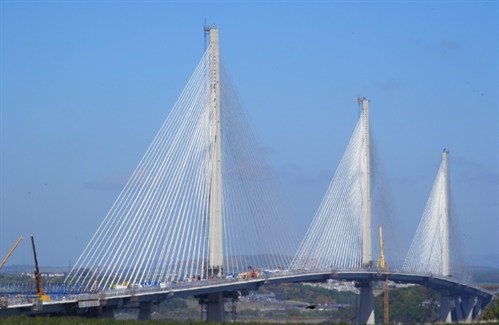 FCBCJV made their choice, so supply of "ACROPAK HM MORTAR GRAU" commenced in January 2014 and it has been used continuously for making good. The product is designed for use on soffits and may applied at 50mm on vertical elevations.
The key point that enabled this undertaking is that Nufins remains flexible enough to run batches from as little as 3 tonnes, for production and QC purposes, or up to 300 tonnes when requested.
Nufins products are manufactured in accordance with ISO9001 and materials used for concrete repair and protection comply with BSEN1504.
Our mortars and structural grouts used on highways structures conform to BD27/86 and MCHW 2601.4.
For more information please contact t: +44(0)191 416 8360 or e: info@usluk.com.